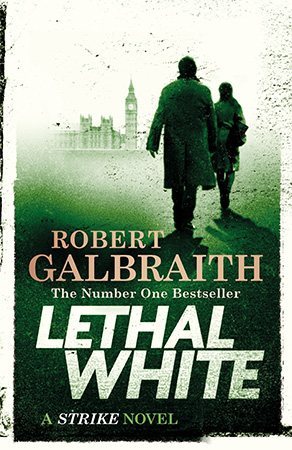 "I seen a kid killed…He strangled it, up by the horse."
When Billy, a troubled young man, comes to private eye Cormoran Strike's office to ask for his help investigating a crime he thinks he witnessed as a child, Strike is left deeply unsettled. While Billy is obviously mentally distressed, and cannot remember many concrete details, there is something sincere about him and his story. But before Strike can question him further, Billy bolts from his office in a panic.
Trying to get to the bottom of Billy's story, Strike and Robin Ellacott—once his assistant, now a partner in the agency—set off on a twisting trail that leads them through the backstreets of London, into a secretive inner sanctum within Parliament, and to a beautiful but sinister manor house deep in the countryside.
And during this labyrinthine investigation, Strike's own life is far from straightforward: his newfound fame as a private eye means he can no longer operate behind the scenes as he once did. Plus, his relationship with his former assistant is more fraught than it ever has been—Robin is now invaluable to Strike in the business, but their personal relationship is much, much trickier than that.

I loved this book. This fourth outing for Cormoran Strike and Robin Ellacott hits the ground running and just gets better. Rowling/Galbraith has really hit her stride with these books now, we are learning more about Strike and Robin with every book, seeing how they grow as individuals and a team.
This one picked up pretty much immediately where Career of Evil left off so we aren't left hanging waiting to find out what exactly happened at the Wedding. Robin's relationship with Matthew is sensitivly handled and we get to see more of Robin in this book as well. She and Strike working out their sometimes tension filled professional relationship, but not always getting it quite right.
The cases that they work on are getting more complex and it was great to see the agency develop as well. This time we see Robin go undercover again and delve into the complicated family set of an MP who believes he is being blackmailed. Intricately entwined with this is the mystery that troubled Billy brings to Strike at the start of the book.

The mystery was well thought through in this book, it kept me guessing right to the end and the personal life elements were incredibly well done.

Now I just need to settle in and wait for book 5!