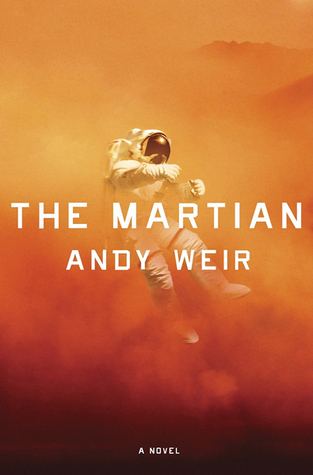 Six days ago, astronaut Mark Watney became one of the first people to walk on Mars.
Now, he's sure he'll be the first person to die there.
After a dust storm nearly kills him and forces his crew to evacuate while thinking him dead, Mark finds himself stranded and completely alone with no way to even signal Earth that he's alive—and even if he could get word out, his supplies would be gone long before a rescue could arrive.
Chances are, though, he won't have time to starve to death. The damaged machinery, unforgiving environment, or plain-old "human error" are much more likely to kill him first.
But Mark isn't ready to give up yet. Drawing on his ingenuity, his engineering skills — and a relentless, dogged refusal to quit — he steadfastly confronts one seemingly insurmountable obstacle after the next. Will his resourcefulness be enough to overcome the impossible odds against him?
This book is incredible. I know most people will have seen the movie by now (and actually they did a great job on the adaptation) but if you've not read this then you're missing out on some brilliant SciFi writing.
Mark Watney is a likeable, funny, sarcastic, hopeful character. Accidently abandoned on Mars when his team evacuate the planet in a storm and believe him killed, Mark needs to bring all his multiple skills into play as he makes a plan to survive not knowing of anyone will ever realise he's still alive.
Andy Weir makes science accessible in this novel, I'm not sure how he did it but Mark's occasional technical explanations for why something works are interesting but never dry.
This novel has so much heart that it stays with you long after the last page has been turned. if you're not a SciFi person don't let the fact that this is largely set in space put you off. Its a tale of humanity and hope. I've convinced several non SciFi reading friends to give it a go and they loved it too.
A thoroughly recommended read.